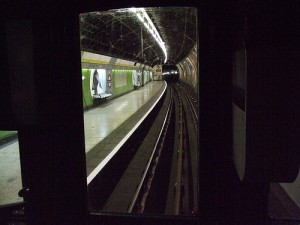 That's Farewell in German. Exactly a year ago, Martin joined ICO Partners as the first non-partner employee. It was a big step for us and quite a big risk for him. I remember telling him that there was a chance that the growth we were predicting would not happen and that it wasn't a "safe" position, especially considering his very secured role at NCsoft at the time. The fact that he actually accepted the offer and made the leap of faith for us meant a lot to me.
We are now a year later, a lifetime at the speed of things these days, and Martin has decided to go back. Back to his first love and vocation, community management. While he had some opportunities to work on that field for some of our clients, that wasn't the core of his role and it seems the calling is making itself known to him again. But he is also going back to Germany. After 6 years abroad, mostly in England, another calling, possibly cultural, most likely culinary, has made itself heard and won.
So while Martin is going to Berlin, he will be missed here. He has been essential to the company in many ways and thanks to him ICO is actually a better company now than it was before he joined, and that's all you can ask about anyone you are working with. He is likely to be seen around the ICO crew irregularly at events again as he remains a most excellent friend.
We have been busy recruiting the past weeks, both to fill in the gap Martin is leaving but also to accommodate our growth we had since the beginning of the year. Keep an eye on that space, we should new faces around soon.
https://icopartners.com/newblog/wp-content/uploads/2020/04/CRUSHCREATIVE_ICO_BRANDING_LOGO_NavyWhite-01-e1586189748878.png
0
0
Thomas BIDAUX
https://icopartners.com/newblog/wp-content/uploads/2020/04/CRUSHCREATIVE_ICO_BRANDING_LOGO_NavyWhite-01-e1586189748878.png
Thomas BIDAUX
2011-05-30 11:05:24
2014-09-23 20:05:15
Abschied