A few weeks ago, Thomas and I attended the Nordic Game Conference in Malmö, Sweden. Although most of our time was spent meeting with representatives of the very impressive Scandinavian game development industry, we had a chance to see some of the talks, and came back with a few thoughts on current trends in the online games business.
"Go Online or Die"
The first day saw a very interesting panel and group discussions about the current trends in investment in the games industry, and where this industry is going. Casual and Social games, two segments of the industry being rapidly integrated, are obviously the place to be these days. London Venture Partners pointed out that over 40% of total investment is going into this field, with a strong presence of developers coming from the UK and Nordic regions. While this space is already quite crowded and very competitive, opportunities are still open, with the expected growth of cross-platform HTML5 games, as well as the rise of the "niche", providing a much better ROI while requiring much less volume of users.
There is no need to say here that our industry has changed a lot over the past few years, and the question was asked whether "big" publishers will be able to make the transition, or if they will suffer and die from it (like the dinosaurs with whom they were compared). In this discussion, EA was highlighted as being well positioned to handle the change thanks to an already strong presence in the digital and free-to-play space, while Activision is benefiting from the online expertise of Blizzard. Ubisoft is likely to be another successful survivor, using its experience in building strong brands among various media types to smooth the transition.
Nobody knew when the breaking point would occur, after which it will be too late to begin the transition from a product-oriented business to a service-oriented model. However, to conclude this section I will quote the Managing Director of Ubisoft Massive: the current trend seems to be "Go Online or Die", and by now hopefully, everybody seems to be aware of it.
ChawaChawa : Gaming with a Heart
One conference the following day was focused on presenting ChawaChawa, a casual gaming portal based on a simple principle: 100% of the revenue is generated by advertising on the site, and a large part of it is used to buy furniture and items sent to people in need all over the world.
While the idea of gaming for a good cause isn't new, this conference relayed once again the need for a better publicity for gaming and the games industry as a whole, because PR stunts and charity announcements from large game associations aren't enough if not included in a broader long-term strategy.
The second interesting idea conveyed by ChawaChawa is that, in our modern and incredibly busy lifestyle where so many media are competing for attention, time has become a valuable currency, and a gaming portal like ChawaChawa simply transforms this currency into items sent to the ones who need them. "If you can't give money, at least give some time" is something often heard on organizations run by volunteers, and now this can be done simply by playing.
Sony in an identity crysis ?
The conference held by Sony to introduce its new handheld console to developers from the Nordic region was slightly awkward. At the time, the PSN was still down with no news about a comeback, and the few slides promoting the connectivity of the upcoming hardware were greeted by bemused expressions from the audience. This wasn't, however, the most interesting part of the talk.
The Sony representative started his talk by a bold statement: "Gaming on a phone? I'm not convinced." Coming from a company that is launching a gaming-oriented Android smartphone with the Xperia Play, this statement feels a bit strange, and there was even more strangeness ahead. Although the public message is to differentiate the NGP from the iPhone and Android, all its marketing material seemed directly inspired by Apple design. Among the promotional videos shown to the audience, only the Playstation logo clued us in that theirs wasn't a commercial for a smartphone. The language used strongly recalls phones as well, with the speaker mentioning Apps (probably meaning the "Minis" already available on the PSP). Finally, the NGP will also be hosting content directly derived from smartphone through the Android-focused Playstation Suite.
While the hardware looks impressive, there is a messaging problem here. Why go openly against gaming on smartphones right after using the same visual language to promote a console? Sitting between the Xperia Play and the NGP, the Playstation Suite and the Playstation Network, Sony seems to look for more security by exploring all possible venues, but risks losing focus and confusing consumers if it doesn't get its message (and its strategy) straight.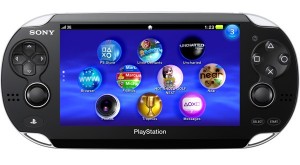 CCP, Creative Management Islandic-style
CCP was repeatedly mentioned during the first day as a perfect example of how to successfully target a niche audience and stick to it. With 360,000 players in 130 countries playing EVE Online and a revenue forecast of 60M USD for 2010, the company is surely known for its success with this, but also for its creativity, which is expressed both in-game and in other areas (note their music videos and chess-boxing contest). The CCP conference wasn't about numbers or the company's success, but rather about the source of all of it: creativity, properly managed.
As Stefania Haldorsdottir pointed out, the games industry takes a lot of its process and management models from the traditional software industry, but that's maybe not the right way to be managing what should be a creative process. The takeaway from this conference might seem obvious but is always worth reiterating: when managing a team, the first and most important step is to know this team as well as yourself, then communicate what is expected of them and give them the tools to reach their goal. Communicate, involve people in the decisions that affect them, give them autonomy and ownership of their work, and most importantly: never bullshit anyone.
I'll be back
The Nordic Game Conference is typically one of these events that make you feel good about working in the games industry. Seeing the creativity and potential of the companies present at the event is impressive in itself, but watching how the knowledge is openly shared between individuals is even more. I certainly hope we'll be back next year for even more awesomeness!
https://icopartners.com/newblog/wp-content/uploads/2011/06/Nordic-Game-Conference.png
256
710
Thomas BIDAUX
https://icopartners.com/newblog/wp-content/uploads/2020/04/CRUSHCREATIVE_ICO_BRANDING_LOGO_NavyWhite-01-e1586189748878.png
Thomas BIDAUX
2011-06-01 11:03:21
2014-10-01 15:57:26
Takeaway from the Nordic Game Conference