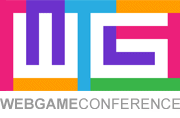 Last week, I attended the Paris web Game Conference 2011 organized by the French national videogames developer trade body, SNJV, and the digital university IIM. The program was mainly composed of panel discussions with the leaders of French web/social/mobile games developers : Boostr, Kobojo, Bulkypix, Prizee, Weka, Feerik, Owlient…
I won't have time for a long transcription, but here were the most interesting remarks from the speakers :
Laurent Michaud from iDate gave an opening talk based on the rise of different connected devices (PCs, smartphones, tablets, connected TVs, set-top boxes, etc) and its impact on the video games industry.
Multiplatform development and operations panel (panelists : Sebastien Flory from Boostr, Vincent Vergonjeanne from Kobojo, Vincent Dondaine from Bulkypix):
• Multiplatform is great for spreading risk and focusing one one property when success is sometimes difficult to reproduce with other games
• ROI is very difficult on mobile (Bulkypix) so extending to social and web limits that risk.
• Boostr multiplied Urban Rivals Facebook numbers by 2 when integrating specific Facebook features (instead of simply porting from the web as they had done before)
• For the iPhone version of Urban Rivals, they used push notifications, special cards, one-button play…
• Update frequency is a real problem for social/web developers going to mobile, when updates have to be approved and can take 2 weeks instead of a few hours.
• All the panelists agreed that the user habits were different on each device
• Android market is still seen as too fragmented between different devices, with payment solutions issues (although Google API just launched), and payment habits for apps are still perceived as lower than iOS
• Tablets are not perceived by the panelists as that interesting due to the limited market size and the need for special interface development. It is also perceived as much less personal than a smartphone, and as such should require different game experiences.
• Platforms/technology of the future : Cloud gaming, set-top boxes, smart TVs (Bulkypix), More real-life social apps (Kobojo). Boostr thinks F2P/web/social games are just a new category and will coexist with harcore/console games, and also doubts the need/market for high end browser 3D games.
• About Html5/web apps, Bulkypix thinks it's good to go around Apple's closed system but then developers miss App Store visibility and ease of payment. Sébastien Flory thinks the authoring tool is not ready and it will be slowed by the fact the developers can't reuse their Flash skills, even if long term it should beat Flash. Vincent Vergonjeanne thinks the javascript is too much overhead and the absence of compiler makes it difficult.
• About cross platform extension apps (such as WOW iPhone Armory, EVE skill trackers): it's only interesting if you are already a very big game on another platform, and can slow your expansion to other platforms, even if it's nice to have. The target audience of the game has to be similar to the smartphone one : that was one of the problems with Dofus Pocket.
Customer acquisition panel (panelists : Olivier Mathieu from Weka Entertainement, Vincent Vergonjeanne fromKobojo, Tristan Colombet from Prizee, Jonathan Zisermann from Mediastay and Cyril Zimmermann from Hi-Media)
• The average history of Prizee customers is 700 days : long retention
• Mediastay has proprietary analytics
• Reaching a critical size helps acquisition a lot through better negotiation position and account management staff for Adwords etc
• Mediastay's most effective channels : email campaigns with limited time offers
• Kobojo : As a business model,  advertising have good results in France, but it's more difficult to monetize international traffic, when micro-transactions are easier to scale at international level
• Gaming represents 65% of Hi-Media's revenue. Complementary activities : ad network + payment system (Allopass)
• Hi-Media : 10 years ago acquisition costs were negligible, it was still possible for developers to set up revenue share deals, now they have to take on most of the risk and budgets are increasing.
• Hi-Media : UK and Germany are the most competitive and expensive territories in Europe. Acquisition costs can be 10 times the prices in Southern Europe.
• Weka : We can't buy secure high-quality paying customers for sure, otherwise we would pay a lot for them
• Weka : When Facebook cut the virality channels, our traffic dropped 50%, but revenue wasn't affected.
• Hi-Media : publishers must use a lot of different channels and get through that learning curve, otherwise a limited number of actors (Google, Facebook, Apple…) can act as an oligopoly and charge toll fees priced as they see fit
• Kobojo acquires traffic for less than $1/user
• Kobojo : when acquiring traffic on the open web, the intention is the most important thing. On Facebook, it's people-centric, hence the need to identify precisely the demographics. We target as narrow and as local as we can.
• Mediastay has a proprietary analytics solution that they sell for 3rd party clients (Games Passport)
• Prizee uses 10% of turnover for acquisition, finds it difficult to evaluate quality. They found incentivized traffic was very low quality
• Hi-Media suggested a score for customers similar to the insurance or banking industry, with different CPA attached for each segment
• Prizee converts 7% of registered users over 6 months, but only 1% on first day : focus on engagement and loyalty
• Advice for new developers starting now? Mediastay : go through a publisher, Weka : work on retention, Prizee : avoid too competitive markets
• On price sensitivity : Prizee boosted conversion by 10% when creating a cheaper basic pack at 1.50€ vs 2€ before.
• Prizee unlocks more and more expensive packs for people who buy a lot : a means to incentivize "whales"
Community Management panel (panelists : Alban Peltier from Antvoice, Pierre-Alain Laur from Feerik, Olivier Issaly from Owlient)
• Owlient, developing horse management game Howrse, had no idea what the target demographic was (difficult to believe!)
• All panelists agreed Community Managers should come from the game's demographics but Owlient and Antvoice advocated recruiting from the community, when feerik preferred keeping a distance by recruiting outside of the community
• All panelists advised against putting interns in charge of community management, as this position needs long-term relationships
• All panelists agreed that at least in France Twitter was mainly a corporate/professional communication channel and unfit for community management
• All panelists seemed undecided on community management metrics utility. However, when pressed, antvoice admitted to have a proprietary dashboard of quantitative and qualitative metrics, while Owlient was following mainly very high-level stuff like registrations, daily active and revenue, and only investigate deeper from them.
• There was a disagreement between Feerik's Pierre-Alain Laur, who said that the players always know the game better than the developers, and the other participants. I would side with PAL on that one, collective intelligence always wins. However, Owlient's Olivier Issaly's argument that players are always partial and mainly see their own interest is also true.
• Antvoice recommended to use only native people for community management in each country, in order to avoid cultural issues in addition to language issues
Mimesis Republic's Nicolas Gaume's keynote on storytelling was very interesting, almost philosophical, and asked the question of  stories as a way of building meaning in virtual worlds. The lack of story and context results in sex and money being the main communication vectors (as can happen in Second Life or IMVU). His conclusions were that "half friends" were the most interesting people to play with, that virtual worlds need broad narratives that everyone can understand (hence the success of farming and restaurant settings on Facebook), and that the game needs to give feedback in reality.
It was followed by an interview with Facebook France's Julien Cordoniou, who gave some interesting points:
• Facebook is bringing back virality channels with new unannounced features in a few weeks
• Business intelligence and analytics is the #1 asset for a Facebook developer now
• France is Facebook Europe's #1 country for social gaming (he didn't mention the specific metric for this ranking though)
• He sees an opportunity for companies to leverage old IPs from '80's and 90's videogames (probably new companies though, otherwise it contradicts a little the business intelligence comment)
• Facebook Credits will be mandatory and exclusive from July on, will also be used for new services on Facebook : Music, Video on Demand…They are NOT mandatory for FB Connect external apps.
• For mobile games there is still no support from Facebook except Connect
• Facebook is pushing strongly for Html5 games and invites all Html5 devs to contact them for support
• Dashboards partnerships bring 10-15k extra registrations/day
• Fbml will be phased out, nobody should start a project using it now.
Cross Media Strategies panel (panelists : Laurent Weil from Visiware, Christian Bombrun from M6 Web and Jean Francois Rodriguez from Orange)
That panel was not necessarily super interesting, the main impression was that TV and ISPs had mainly side projects related to gaming (with cross-platform ARGs, "play-along " games , eg watching Who wants to be a Millionaire and answering questions at the same time), and partnerships such as M6Web's with Habbo in France, rather than a real embrace of games and interactivity. Apparently, a majority of users are watching TV while using tablets or smartphones now. It's still strange that the reaction from that industry is that watching TV is seen as the main activity, and communicating or playing the secondary one, and not the other way round!
Next was the a nice lecture from Benjamin Joffe from +8* on Asia's online games and virtual world's markets, that you can find here
Finally, there was a Web Games Technology panel between Alex Macris (SpawnApps), Joe Robin (Unity) and Albin Serviant (MXP4). Each solution was very different, so the panel was more outlining three visions of the technological choices offered to the web games world and how the middlewares/products were helping it rather than a real discussion. All participants pretty much thought that client download and install would fade away, but what would replace it (plugins a la Unity, Java/cache tech a la SpawnApps, Flash 11/Molehill, Html5) was not really debated/argumented on.
Overall, it was a nice event and a good occasion of learning more on the French web games companies.
https://icopartners.com/newblog/wp-content/uploads/2020/04/CRUSHCREATIVE_ICO_BRANDING_LOGO_NavyWhite-01-e1586189748878.png
0
0
Diane
https://icopartners.com/newblog/wp-content/uploads/2020/04/CRUSHCREATIVE_ICO_BRANDING_LOGO_NavyWhite-01-e1586189748878.png
Diane
2011-05-23 11:07:02
2014-10-01 15:41:32
Paris Web Game Conference 2011