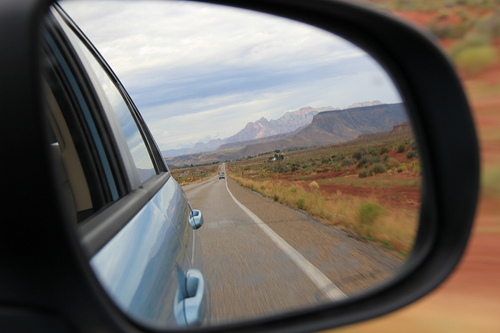 Every year, we take the opportunity during holiday down time to reflect on what we have done in the previous 12 months, and to plan a little bit for the coming year. We're just about to undertake our formal 2012 planning now, so I thought I'd share some of our findings about 2011.
We do a range of different kinds of work, so it can sometimes be a challenge to explain, but maybe splitting the summary into two parts will help to reduce confusion! In this post, I will talk about the consulting and the market intelligence work we did last year (as they often go hand in hand). In a future post, I will talk about our media relations activity.
So, looking back on what we did for clients under the consulting umbrella, there was a lot of variety:
• Project management. Diane managed data analysis and focus group projects for 2 game studios over a period of about 9 months.
• Project evaluation. I worked with a client's internal team to understand the objectives of their online game service, discussed different paths to achieve them and provided guidelines to approach a key partner for negotiations. This project was specifically aimed at reviewing and adjusting their PnL.
• Coaching on Free-to-Play as a business model. This was ongoing for me throughout the year. I coached executives (and their staff) to help them understand the potential opportunities for their company and the consequences F2P would bring to their day-to-day tasks, and addressed their related concerns.
• Consulting on business models. A wider mission, this was related to developing opportunities for independent game studios. We worked with indie clients to review the opportunities they had with their existing models (mostly pay-to-play), and helped them to explore the possibilities of new models. We made recommendations and conducted some risk assessment.
• Consulting on operations for an online game. This was a popular request in 2011 as more and more local developers delved into online game development. We worked with several clients on this to fine tune their plans, identify gaps and assess their strategies in light of industry best practices. While we worked a lot with companies new to online games, we also provided advice to established actors in the market, particularly with regard to best practice.
• Game evaluation and competitive analysis. This kind of work is part consulting and part market intelligence. Last year, we reviewed games for several clients and provided feedback on their potential in the European market based on the inherent qualities of each game as well as the current competitive landscape for each, by genre and type.
• Masterclasses. We work with the videogame MBA of the International Institute of Management (IIM) in Paris, and presented one-day masterclasses with them in the areas of Marketing, Monetization and Community Management.
• PR and Marketing Audit. A client came to us with an executed PR and marketing campaign that had produced disappointing results. We took a look at it, identified some weak spots and likely errors, and suggested changes to help them improve results in future campaigns.
• Social game analysis. We were asked to review a social game that a client felt was not reaching its full potential. We analyzed the game and its KPI, and delivered a report outlining the priority improvements they could make to increase the game's success.
• Coaching on international business development. A self-publishing studio enlisted us to help work out its international business development strategy. I helped them to prioritise their efforts and identify their key targets, and provided advice on how they might approach specific partners.
• PnL coaching session & review. Diane helped a client  to review their current budget, and coached them on how best to approach their online game project PnL. This is typical of our approach to consulting: we offer clients fishing lessons as well as providing tasty fish!
Consulting missions like these are often accompanied by market intelligence requests which allow us to provide evidence for our recommendations and provide clients with a global perspective. We're currently trying to make our market intelligence work more accessible — this is an important objective for us for 2012. In the meantime, here's a taster of  the 2011 reports we delivered to clients:
• State of the browser games market in Europe
• State of the kids and teens online game market in Europe
• State of online FPS games in Europe
• Kids and teens online games publishing best practices
• State of online strategy games in Europe
• State of client-based MMO games in France
And of course, there's our report on European Office Locations for Online Games Companies. After being repeatedly asked for this kind of information last year, we finally saw the light and bundled it into a commercial report, now for sale on our website.
That's about all for our consulting in 2011, and we're excited about this year of interesting research and diverse missions — it's already well underway! If you would like to know more about how we work, please feel free to get in touch.
https://icopartners.com/newblog/wp-content/uploads/2012/01/ICO-partners001.png
256
710
Thomas BIDAUX
https://icopartners.com/newblog/wp-content/uploads/2020/04/CRUSHCREATIVE_ICO_BRANDING_LOGO_NavyWhite-01-e1586189748878.png
Thomas BIDAUX
2012-01-17 10:45:33
2014-09-29 14:41:33
Retrospective: ICO's consulting in 2011