I haven't had much time to follow-up on the past events – apologies for this. Quo Vadis was great again this year, very interesting discussions there and a LOT of discussions on crowdfunding… That intrigued me, so I looked at the statistics for video game projects and where they are coming from on Kickstarter (the most discussed platform then).
Here are some figures I pulled on the repartition of projects for the year 2012 – they tell quite a telling story: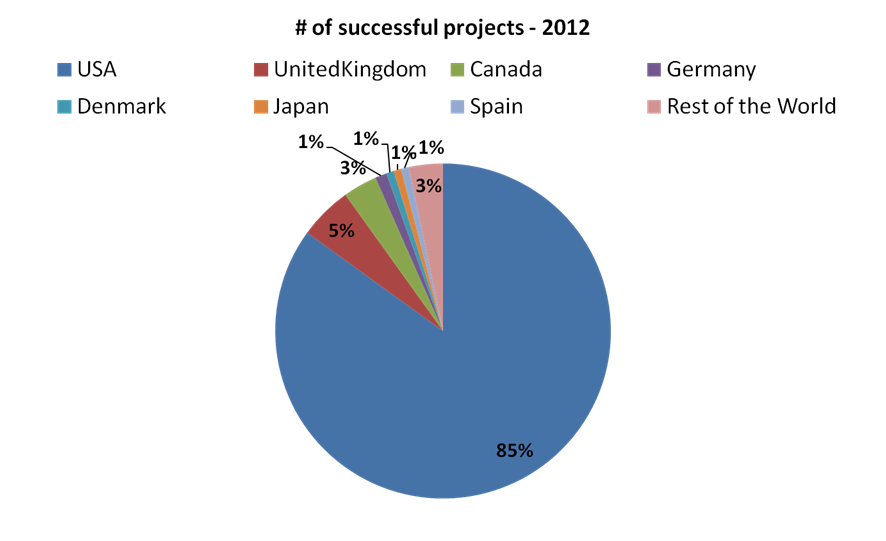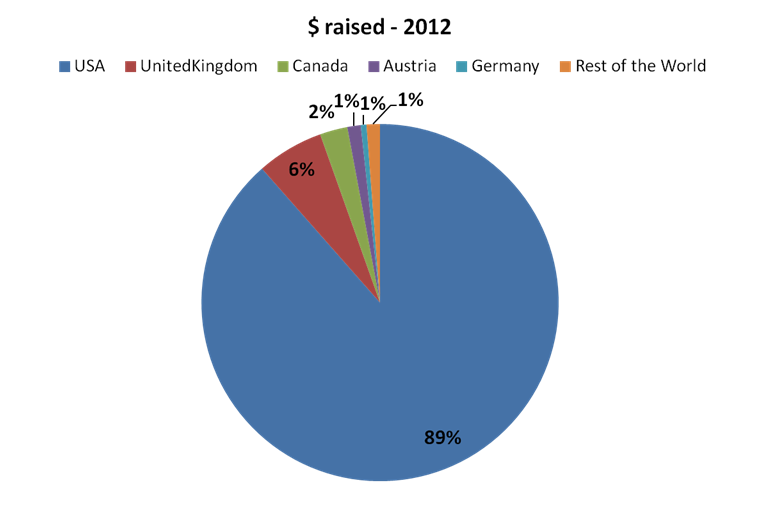 Despite this domination of the Anglo-Saxon world on Kickstarter, the topic is quite discussed at continental Europe industry events, showing the interest in the phenomenon even if it hasn't quite reach the 'Old World' beyond the United Kingdom.
As proof, I was invited to discuss the numbers of said phenomenon at the Videogame Economics Forum in Angouleme (that's in France if you were wondering). Event is next week and my own intervention should be preceded by Kickstarter's director of community, Cindy Au, another sign of the interest for the platform on the continent.
If you happen to be in Paris at the end of May, and you are interested in data analytics for video games, and you understand French, you can also come to the event organized by Capital Games on the 22nd of May. I will introduce the master classes of the afternoon on that very topic.
https://icopartners.com/newblog/wp-content/uploads/2020/04/CRUSHCREATIVE_ICO_BRANDING_LOGO_NavyWhite-01-e1586189748878.png
0
0
Thomas BIDAUX
https://icopartners.com/newblog/wp-content/uploads/2020/04/CRUSHCREATIVE_ICO_BRANDING_LOGO_NavyWhite-01-e1586189748878.png
Thomas BIDAUX
2013-05-10 11:02:12
2014-09-17 10:01:44
Post-Quo Vadis note and upcoming May events