Following up on my medium.com piece on the Yooka-Laylee campaign, I feel there is a need for a dedicated blog post on the most common mistake I see on crowdfunding campaigns, both large and small alike: the management of Stretch Goals.
Stretch Goals?
For those who are not familiar, Stretch Goal is the terminology now commonly used for the additional goals creators add to their campaign for actions and features they will implement once they raise beyond their original goal. They became more and more common as crowdfunding soared in popularity. I believe their origin lies with the tabletop campaigns, where adding new rewards to a campaign became a popular formula to expand beyond its initial objective. The first campaign I saw use this very efficiently was the original Zombicide campaign, which raised $780,000 in April 2012.
Stretch Goals are not just creators trying to keep their campaign going strong after reaching its initial goal. There is also a strong demand from backers, who wants to see the project they support expanded on with the extra cash raised. The pressure to promise more content is very real and can become a very insidious trap. But more on that later.
How to manage Stretch Goals
Beyond the few campaigns I got directly involved in, I have provided advice for a lot of campaigns over the last 3 years. I have also now run 3 workshops with creators on how to properly manage a crowdfunding campaign. I have put my most frequent advice from these experiences below:
DO NOT ANNOUNCE ANY STRETCH GOALS WHEN YOU LAUNCH YOUR CAMPAIGN
There is nothing to gain from announcing as you launch, and everything to lose. I will use a very extreme example to illustrate this: Zombie Playground
Zombie Playground was a campaign launched in May 2012, right on the back of Kickstarter's first big wave for video games. It had its initial goal set at $100,000, and in the middle of that first wave, might have been deemed as easy to reach by the creators. From the very beginning, they set a series of Stretch Goals, that they called Milestones. They had 5 Milestones, starting at $100,000 (for the basic pitch), to $2,000,000.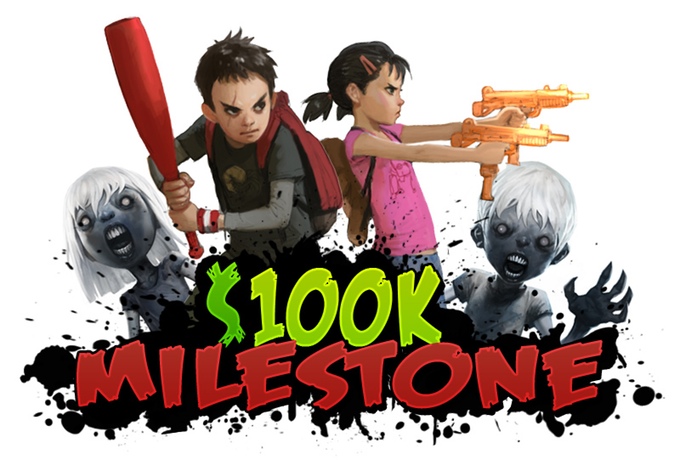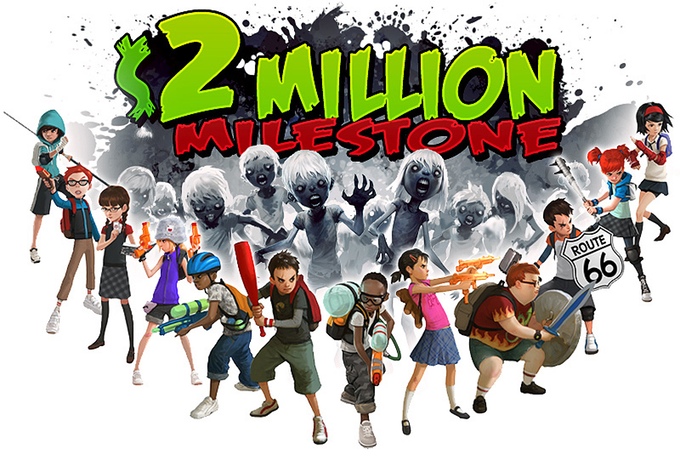 And this is the description they had for $2m:

And right here, in the first sentence, you have the biggest issue with announcing your Stretch Goals early: "Complete vision of the Zombie Playground school world."
The campaign didn't go well (lots of reasons for that, you can read the updates if you are curious), and it raised "only" $167,000. If you follow this blog regularly, you know that raising more than $100,000 is not a small achievement for any campaign, but here, it was seen as a big failure by the backers… And rightfully, they were more than $1,800,000 short for the "complete vision" of the game.
Like I said, this is an extreme example, but this is very true for any project with Stretch Goal announced from day one.
Stretch Goals are moving the backers' perception of what is the goal of the campaign
I will go a bit further:
There is nothing to gain by announcing Stretch Goals early
Let's go through what might happen to your campaign. For the purpose of this article, imagine you are trying to raise $100,000. To make my point, let's say that you have roughly three potential outcomes:
Your campaign fails to raise its objective. The Stretch Goals you have announced are useless, and if anything they might have convinced some backers that the game they wanted wasn't the one at $100,000, but the one you would do at $150,000 for instance. It might have convinced them you would not reach that goal and decided them in not backing you altogether. Following the 20/48 rule, you have shot yourself in the foot there.
Your campaign is successful, but not by a vast margin. You might have reached your goal midway through, after the momentum of the first few days, and many people have moved on from your campaign to other things. While announcing you have reached your goal is a nice beat, announcing your Stretch Goal is not. They were already announced. If anything, you are inviting data-driven people to make their own back of the envelope calculations on your chances to reach those Stretch Goals, dismiss the ones they deem as out of reach. Re-igniting interest is difficult during a campaign, and you don't have the announcement effect to help you here. Potentially, you have anticipated your success the wrong way, and all the Stretch Goals look out of reach to your backers and have no beneficial effects.
Your campaign is widely successful. You reach your objective in the first few hours of the campaign. You might have suddenly passed through a number of Stretch Goals that will now be taken for granted and provide no benefit to your campaign promotion. The pacing you have set for your Stretch Goal might be very off – there might be too many small Stretch Goals that are too easy to achieve and you need to keep them coming (especially as you have set a precedent for them), or they might be spaced too far from each other and run into pacing issues. This is clearly the best problem to run into, but again, you leave yourselves in a situation where you lost control of an important aspect of your campaign.
There is simply not a scenario where you benefit from having your Stretch Goals at the beginning.
IMHO, the best way to present your Stretch Goals at the beginning of a campaign is as follow:
Acknowledge that in fact, were you to reach your goal, you have made plans to add Stretch Goals to expand on your projects
Do not give too many details about those goals (like the exact content of those Stretch Goals or the amount at which you want to set them)
If you know that there are some elements in your campaigns that people will want to see and you have planned them in Stretch Goals, it is ok to hint at them being considered as Stretch Goals, if you were to be lucky enough to reach your goal
The objective at the beginning is to keep all the focus of the early campaign to be on the initial goal, and the initial goal only, and to keep Stretch Goals as new beats to keep the momentum of your campaign.
There are backers that will always be asking about them. Some will in fact demand them, holding their precious pledge hostage if you don't promise X, Y or Z. And you know what? That's fine… Tell them you are not comf