I was asked recently by a friend if I had some numbers about the tablet market in Europe, so I thought I could as well write a blog post about it.
To make it short : Yes, the tablet market is growing in Europe. According to market research institute Canalys, shipments are up 180% yoy to 4.7 million in EMEA. Nonetheless, the growth has been much slower than in the US and Asia Pacific. The research points difficult economic conditions in Europe (according to Gartner, PC shipments declined too), and the lack of content compared to the US (less localised services, such as Netflix & Hulu, and less local(ised) content on Apple, Google and Amazon).
I've made a quick chart to summarise the shipments :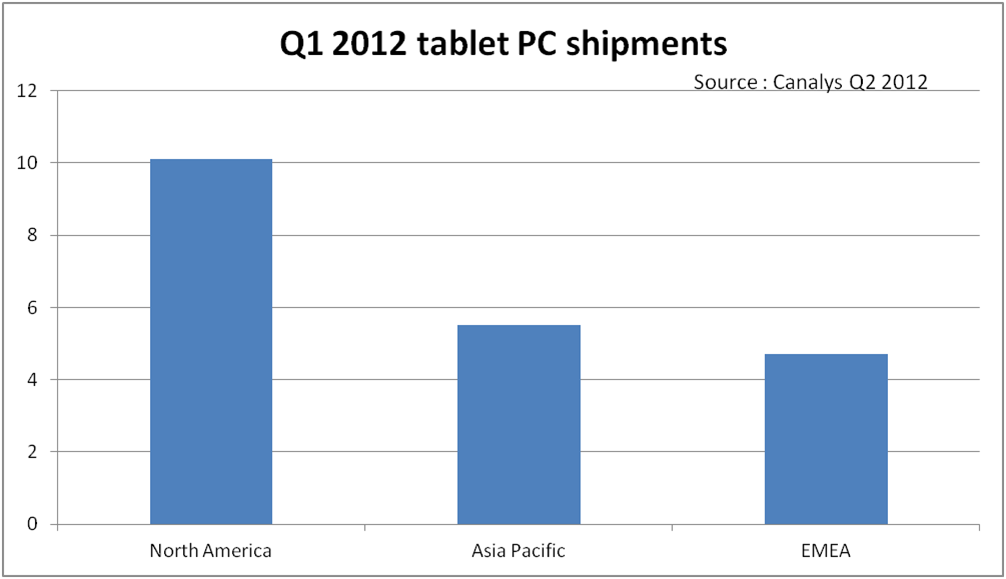 Examining public data from IDC and Gartner that I have seen so far seem to place the total EMEA tablet shipments to date at the end of Q1 2012 to about 30 million, which should amount to an installed base of around 25 million. That seems to be confirmed by this report from Futuresource Consulting, which pins the installed base for tablets to 18 million in Europe at the end of 2011 (a bit less than half the US number at 37 million.)
Regarding individual countries' installed bases, I was able to find the following data :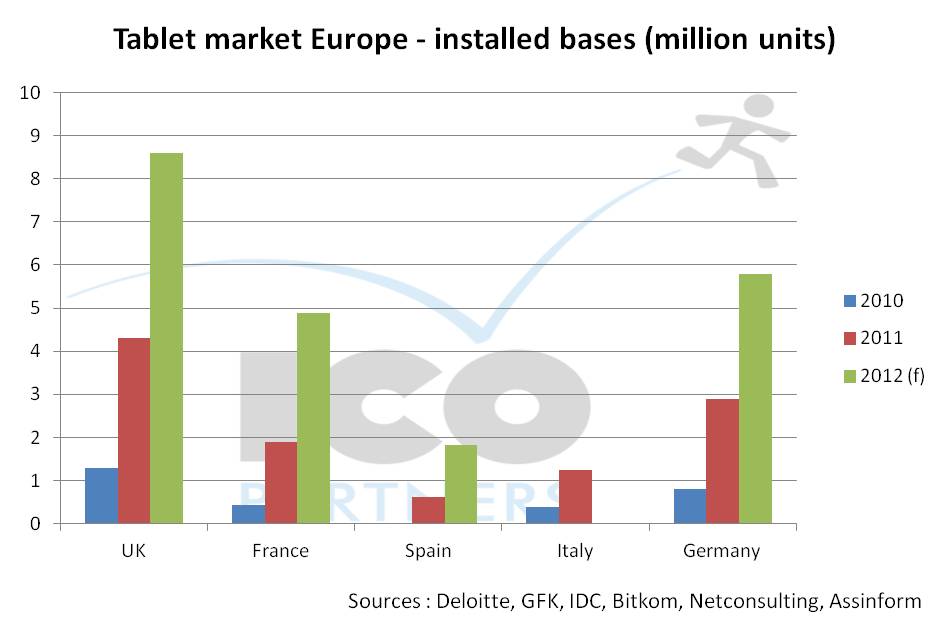 A bit more info about the tablet market in Europe, Amazon's Kindle Fire is not available on the Old Continent yet. According to Comscore, the OS breakdown is as follows :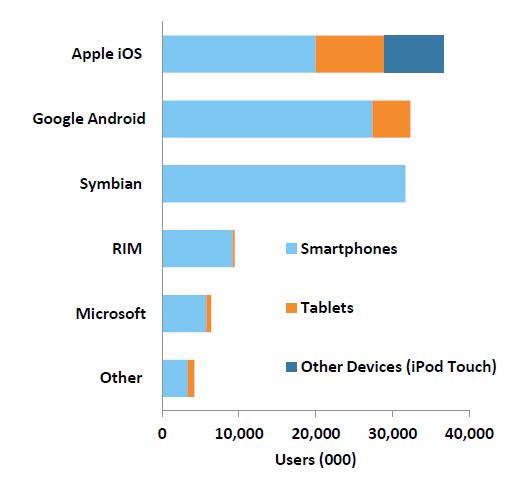 Regarding demographics, tablet owners in Europe are mostly male (62%), in greater proportion than smartphone owners. 42% are aged 25-44.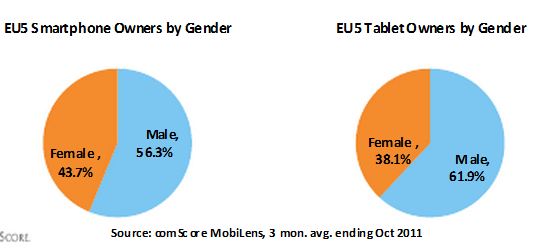 In terms of income range, most of the tablet owners have revenues comprised between 20 and 40k€ yearly, which shows that the devices are not reserved for the high incomes, although they remained a bit more skewed towards high incomes than the smartphones: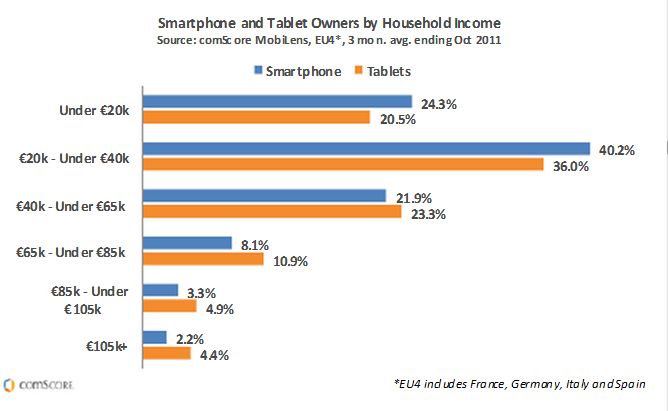 In terms of cross-platform ownership, Spain is ahead, followed by France, UK and Italy :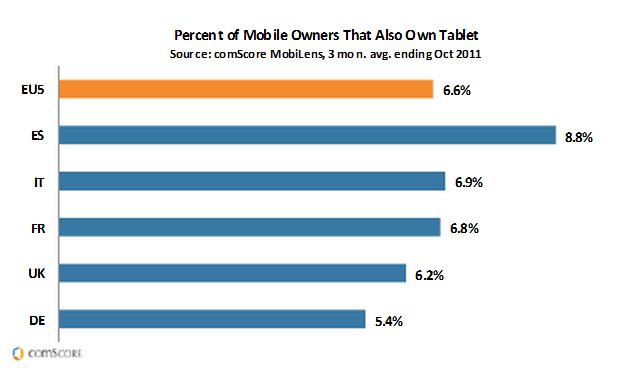 https://icopartners.com/newblog/wp-content/uploads/2020/04/CRUSHCREATIVE_ICO_BRANDING_LOGO_NavyWhite-01-e1586189748878.png
0
0
Diane
https://icopartners.com/newblog/wp-content/uploads/2020/04/CRUSHCREATIVE_ICO_BRANDING_LOGO_NavyWhite-01-e1586189748878.png
Diane
2012-05-14 11:27:10
2014-09-17 10:34:43
Tablet market in Europe